Adrian and I would like to wish you all a very merry Christmas and a happy New Year!
Here are some of our highlights from this year:
Adrian's top project
Adrian has spent this year working on a number of different projects, some of which have been contract work for others, and some of which have been personal projects that he has wanted to experiment with for some time now. His favourite project has been the Extra Senses work we did with Matt.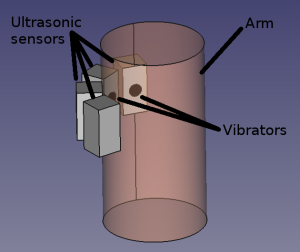 The extra sense project was really exciting for me because the technology from the Feelspace project was so simple, cheap and immediate.  I had the idea of applying it to feeling one's surroundings (as opposed to Feelspace's magnetic compass sense) and, gratifyingly, it worked first time.  This is always a surprise when a piece of technology incorporates both a new idea (extending one's sense of touch) and a new manufacturing technology (3D printing on fabric).  Usually one works in Prototype 1 and then the other in Prototype 2 – not both together.  We are hoping to productionise this and to offer it (open-source, of course) to both able-bodied and visually-impaired people. – AB
New skills
I have spent some time this year learning how to use FreeCAD and libreCAD (how did I work for seven years in a 3D printing company without learning this before now?!). With some expert tuition from Adrian and Google, I have learnt enough to design prototypes as well as modify our current designs and improve on them. I have a Fisher Delta RepRap set up next to my desk (which is printing as I write this) which has been my workhorse over this last year printing many of the designs – it's my favourite printer, which together with the web interface to control it, is so easy to use.
Working with our local community
                                                                                                 .

We provided Fairford Primary School with laser-cut sheets for a school project, and it was great to see the end result of an excellent stained glass window, which is now hanging in the school's main reception.

The school used the materials for their Year 5 class Art Project Day.

We have since created and laser-cut Christmas-tree decorations for the children to design and paint for their Christmas Fair from which they raised £85 for their school.

We were in a position to offer our second laser cutter on a free loan to our local Makerspace – Swindon Makerspace.

It was quite fun loading it onto the back of their van with our tractor! We went over to help them set up the laser cutter and replace the tube that had worn out.

They have been using it for cutting all sorts of interesting things, some of which are below.

Swindon Makerspace have regular meetings and they have a weekly open night on Wednesday from 6:30pm. Membership is £25 per month which gives access 24/7. First guest visit is free. For further details see here.
Favourite prints
A couple of my favourite prints have been things I have printed to give to other people.
The first is a soap dish printed in some very old leftover PLA filament, which had been lying around the workshop for a couple of years. (Not an exaggeration!) I was surprised it printed so well considering it had not been in a sealed container. Fisher ploughed on and the dish came out pretty well.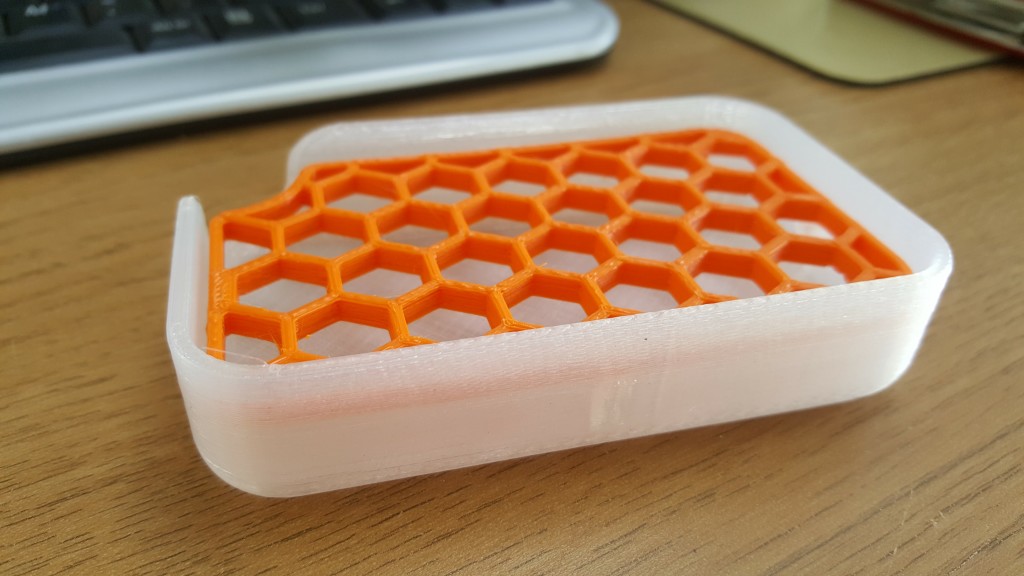 And I had to pick this one as it is Christmas!
My friend jokingly asked for me to print her some Christmas decorations so I had a quick search around for something silly and found this reindeer. The smaller white one is scaled to fit on Fisher; the larger red one was printed on Ormerod. Ormerod's go at it was a little too low in the Z axis so some of the slots were a bit tight, but this was easily fixed with a knife.
Christmas Reindeer kit card by tone001
Ordering, printing and support over Christmas
We will still be answering queries via email during the festive period, but replies may take a little longer than our usual speedy response time.
If you need anything printed over Christmas and New Year, please do still get in touch as we may be able to squeeze your print into our schedule. For an instant quote check out our 3D Hubs profile.
Order lead time for components and filament is likely to increase to two working days, and any Fisher orders will not be shipped until the New Year.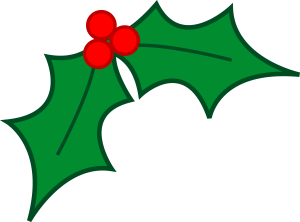 Hope you all have a fabulous Christmas and a very happy New Year!
Sally
Merry Christmas and a Happy New Year!